The 1999 NYC Marathon Poster
by Andrew Yelenak
This year's poster is composed of five watercolor paintings of the five boroughs the race runs through. I tried to represent areas of the race that are meaningful to the runners, landmarks or scenes that make up the special memories of this marathon.
I drove the race course in the spring of 1999 and photographed the different sections, then I used those pictures as reference for the paintings of each borough below.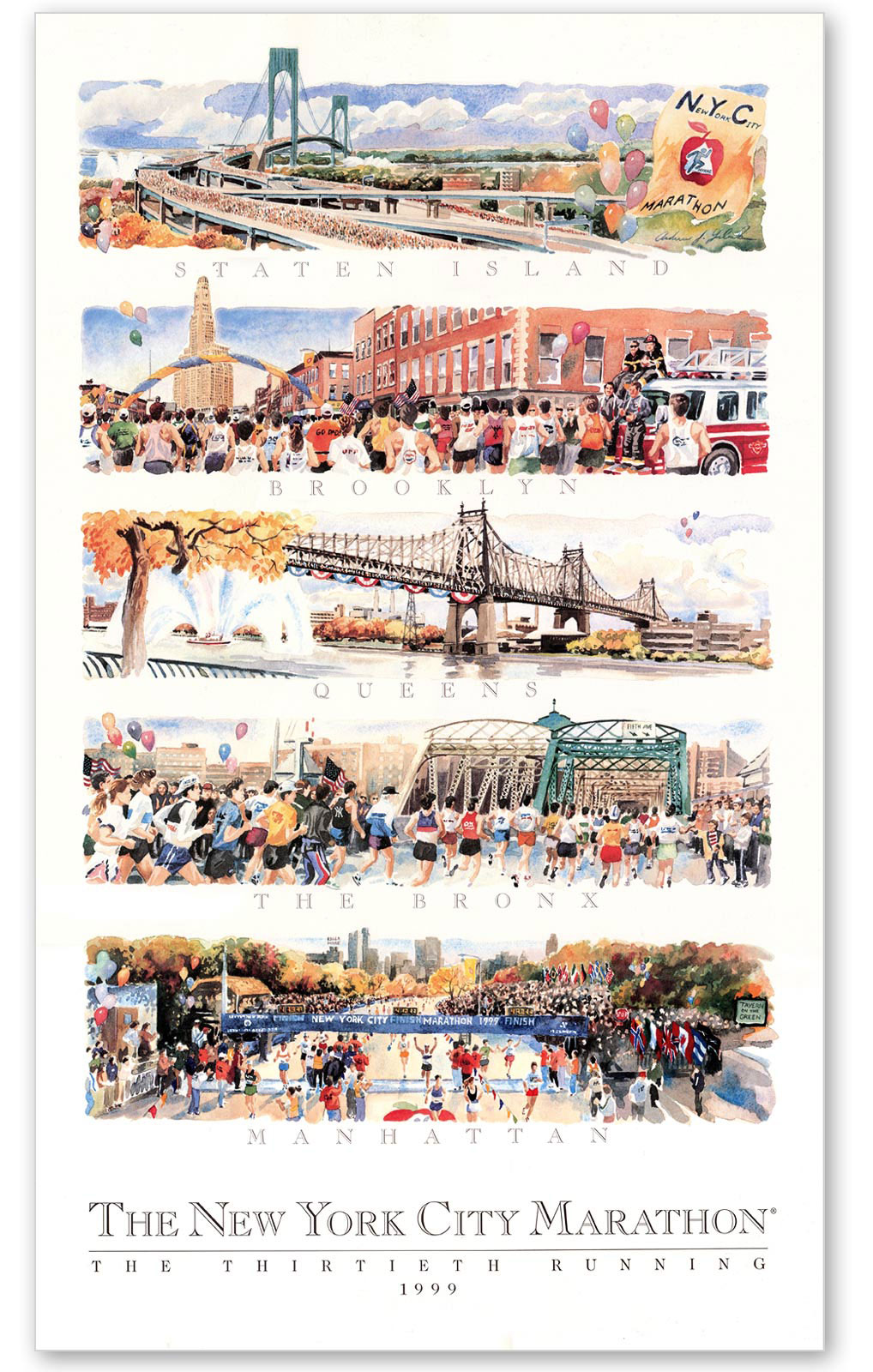 Click for large image

Posters signed by the artist are available
for $45.00 & $8.50 shipping.



The panaromic dimensions of each painting created a challenge in composing the designs, but the long thin images add to the feeling of an epic event. I'm very proud of this group of paintings and I hope everyone running this year will find my work to be a fitting representation of the race.
Andy Yelenak
andy@runningpast.com